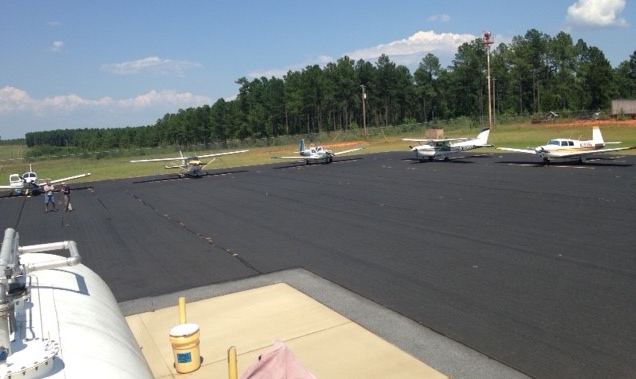 NOW OPEN!

Saluda Sky Aviation
Quality Aircraft Maintenance
Phillip Hodgens, A&P
803-317-8696
AVGAS - $4.15 per gallon (11/9/18)
T-Hangars 
Contact Jill Warren
864-445-2529 ext 3
j.warren@saludacounty.sc.gov

2018 Airport Commission Schedule:
March 13
June 12
September 13
December 13
All meetings will be held at 10:00 AM, at the Saluda County Airport.

Check us out on Facebook
The Saluda County Airport is located at 180 Saluda Airport Road, Saluda, South Carolina; 6 miles south of the Town of Saluda, 14.5 miles west of the Town of Batesburg-Leesville, 6.25 miles north of the Town of Johnston and approximately 6 miles south of US Highway 378.
The Saluda County Airport has a single runway. The runway is 3,200 feet long, 60 feet wide and constructed of asphalt. The weight bearing capacity of the runway is published to be 11,300 pounds on single gear.
Airport lighting consist of a rotating beacon which operates from dusk until dawn. The runway lighting system, designated as "Medium Intensity Runway Lights" (MIRL) consist of runway edge and threshold lights.
A Precision Approach Path Indicator (PAPI) system serves at the only Ground Based Navigational aid.
Six tie-down positions are available and eight t-hangars. 100LL (AVGAS) is available 24 hours a day via a self-serve credit card reader system.